Go back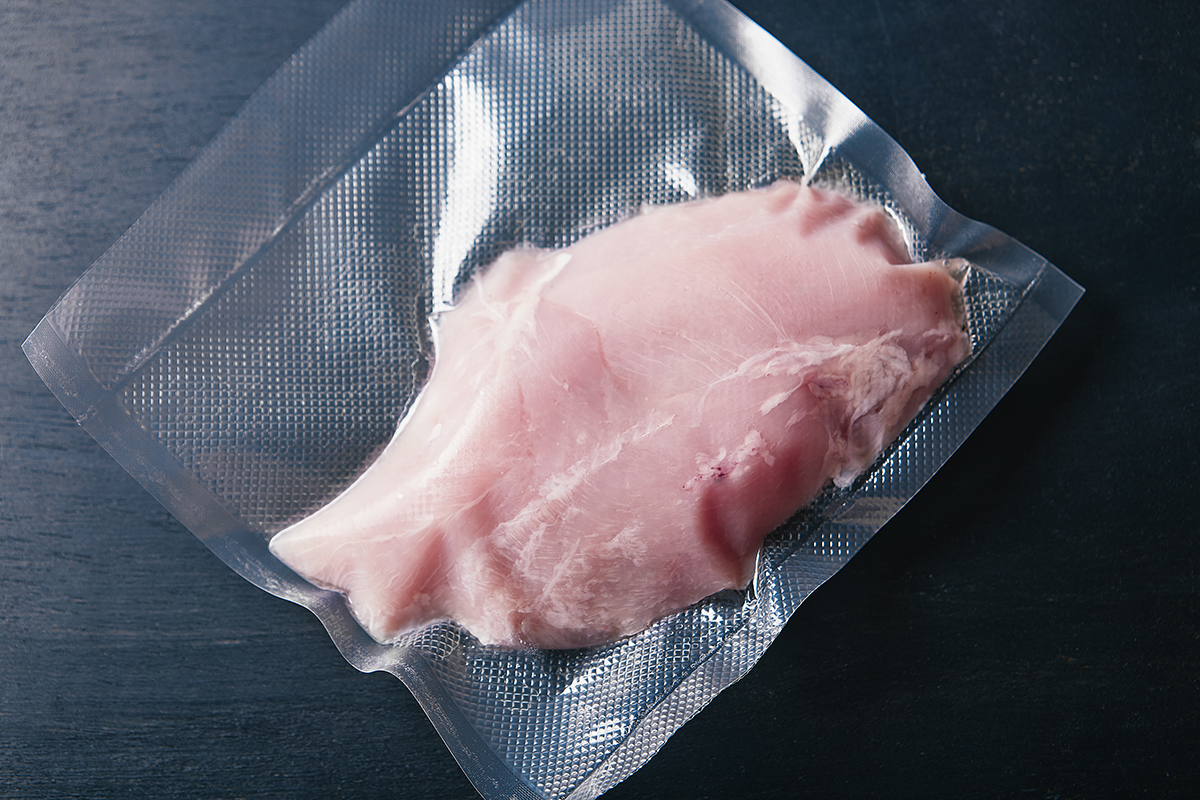 UV-C Pathogen reductions –In-pack chicken breast
Skinless chicken breasts were inoculated with either Salmonella spp.or Escherichia coli before being vacuum shrink wrapped and treated with an 80 mJ/cm2 dose of UV-C iradiation to determine the microbial reduction.
Purpose
UV-C treatment of meat in pack can potentially increase the safety of food with minimal risk of post process contamination. The trial assessed the feasability of UV-C for in-pack decontamination on a variety of pathogens.
Main conclusions 
UV-C in-pack treatment had an impact on the level of pathogens present in the chicken samples.
E.coli was more succeptable to UV treatment with log reductions of 1.49 ±0.36 cfu/100 ml.
Salmonellawas less succeptable with log reductions of 0.68 ±0.29 cfu/100 ml
Methods
Skinless chicken breasts were purchased from a local UK wholesaler. The breasts were spray inoculated with an intial load of around 4 log CFU/100 ml of either Salmonella or E.coli.
The breasts were vacuum shrink wrapped by exposing the packaging to 85°C for 2 sin UV-C transmisable packaging (around 65% transmission). The packaged breasts were then passed through a UV-C tunnel delivering a UV-C dose of 80 mJ/cm2 within the packaging.
The level of microorganims on the treated breasts were compared to the control samples to determine the log reduction achieved.
What was investigated/ examined/ measured
The average microbial reduction achieved for each pathogen.
Parameter 1 Population of Salmonella on treated breasts
0.68 ±0.29 cfu/100 ml
Parameter 2 Population of E.coli on treated breasts
1.49 ±0.36 cfu/100 ml